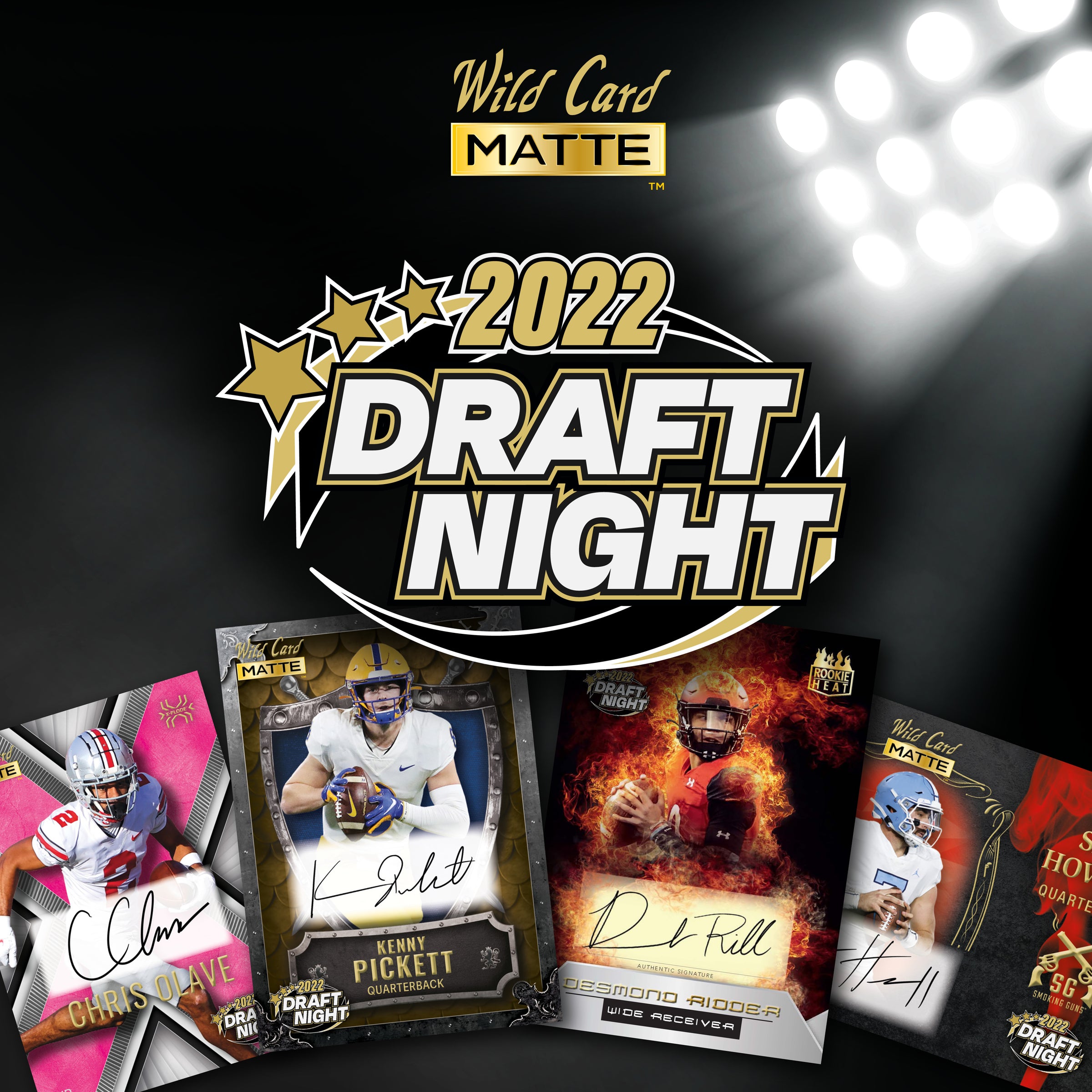 DRAFT NIGHT SALE - AVAILABLE AT 7:00PM CT!
Draft Night is Here!
Wild Card is excited to offer to our exclusive Inside Traders what every collector is hunting for! Low numbered Autos of the top Rookies in the Draft!
We are offering a very limited number of each of the following top Rookies in the Draft.

Rookie Heat AUTO - #'d to 50 and less
Smoking Gun AUTO - #'d to 25 and less
Weekend Warriors AUTO - #'d to 10 and less
These special cards are only available to our valued Inside Traders while supplies
last!

Each of the special Draft Night Cards have a Wild Card "Draft Night" logo
on each card!
These cards will not last long so do not hesitate!! Now is the chance you have been
waiting for. LOW NUMBERED AUTOS OF THE THE TOP ROOKIES IN THE
DRAFT!!

NOTE::  YOUR CARD WILL BE CHARGED ON CHECKOUT - HOWEVER THESE
CARDS WILL SHIP TO YOU ON MAY 13TH